VideoCentric's Demonstration Suites enable you to compare virtually every manufacturers video conferencing technology under one roof. As one of the only UK integrators accredited by ALL the worlds' leading manufacturers, we have the most comprehensive demonstration facilities for video conferencing available in the UK. We also offer free demonstrations at any customers premises within the UK.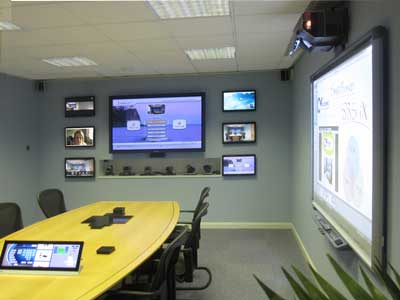 We are always excited to be going to VideoCentric's premises – their friendly and unbiased attitude and knowledge of the industry makes our visits very comfortable, informative and definitely worthwhile.

And their range of systems and integration solutions don't just demonstrate video conferencing equipment – it demonstrates how visual communications really works within the business environment"
DESKTOP, MOBILITY & CLOUD VIDEO SUITE
The new Desktop and Mobility Demonstration Suite is the first of its kind in the industry.
Personal Telepresence systems, Video Phones and Video Conferencing software
Video Conferencing on Windows, MACs, Android, iPad & iPhones
Interoperability between Desktop and Mobility Suite and Boardroom/Meeting Room Suite
BYOD (Bring your own device) solutions
Cloud services, Hybrid & On-Premise comparisons
Professional Desktop Systems inc. Cisco TelePresence, IP Phones, Polycom & LifeSize
Software demonstrations including Cisco Jabber, Polycom RealPresence , LifeSize ClearSea, Softphone, Skype integration
Microsoft Lync vs Cisco VCS/UCM infrastructure, LifeSize UVC Platform & Polycom RealPresence Platform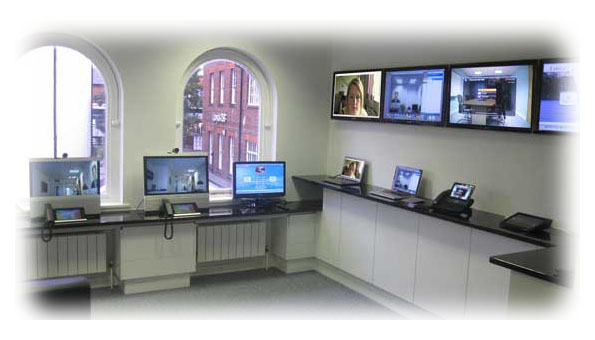 VideoCentric's intensive testing of all the manufacturers' solutions means we can also demonstrate the interoperability issues between different systems and show how specific solutions may, or may not be suited to your requirements.
BOARDROOM DEMONSTRATION SUITE
VideoCentric's Boardroom Demonstration Suite enables all the leading manufacturers HD Video Conferencing technology to be viewed on the same 65″ screen under the same lighting conditions. This enables comparisons of systems not available at even the manufacturers facilities. The facilities also enable Standard Definition systems to be compared top of the range 1080p High Definition systems and how they compare when implemented on the same IP network, over the internet, or ISDN lines to other linked sites.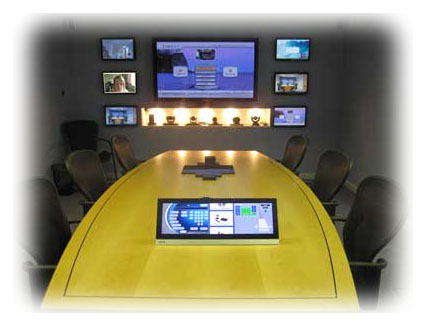 The Boardroom and Meeting Room Demonstration Suite also includes all HD and SD cameras deemed suitable for Video Conferencing from both the manufacturers and from the likes of Sony and Canon, the new SMART 885ix widescreen SMARTBoard with Ultra Short Throw Projector for business applications (see press), with top of the range collaboration software, and bespoke AMX controllers designed and programmed by VideoCentric.